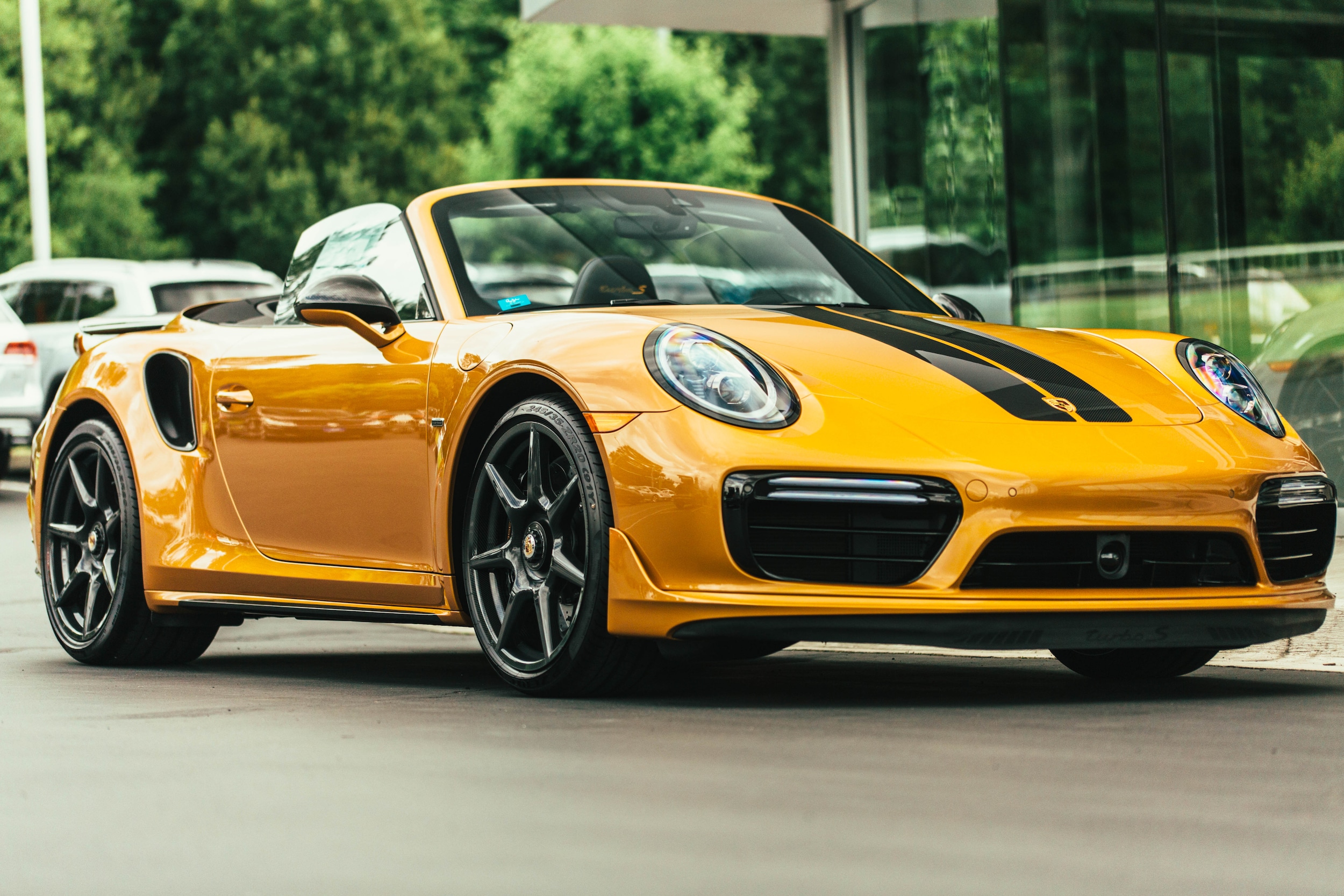 Number 149 out of 200 examples made for the US and Canadian market only, our 2019 Porsche 911 Turbo S Cabriolet Exclusive Series showcases what is possible with Porsche's Exclusive Manufaktur program. Available for sale, asking $298,150.
With 607 horsepower and a top speed of 205 miles per hour, the Turbo S Cabriolet Exclusive is fast by anyone's standard. However, we feel it is the unique touches and dedicated craftsmanship that makes this such a special Porsche. Finished in Golden Yellow Metallic, the Turbo S Cabriolet Exclusive has a number of trim items finished in either gloss black or carbon fiber. We've highlighted some of our favorite features below.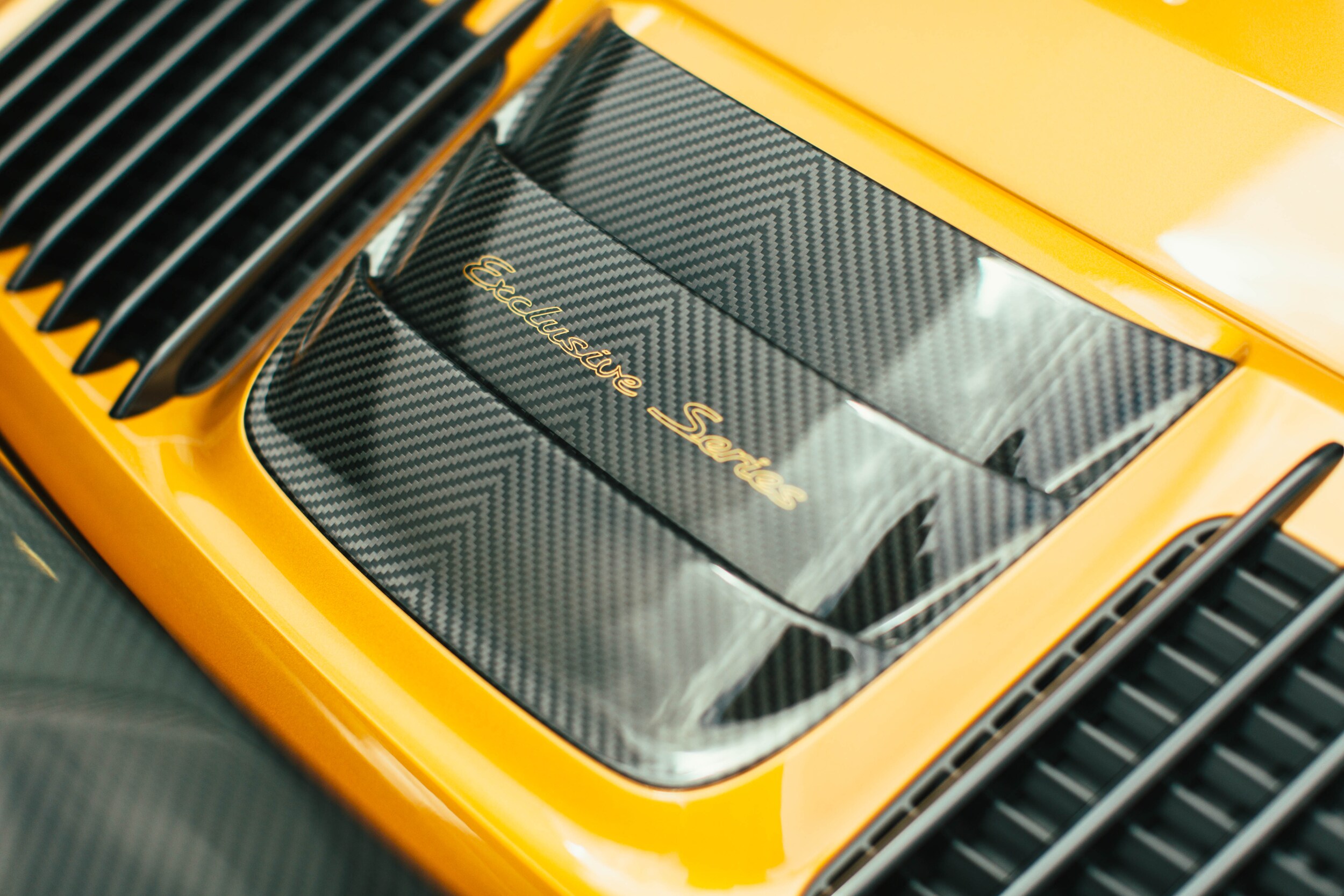 Rear air intake in carbon fiber with 'Exclusive Series' logo in Golden Yellow.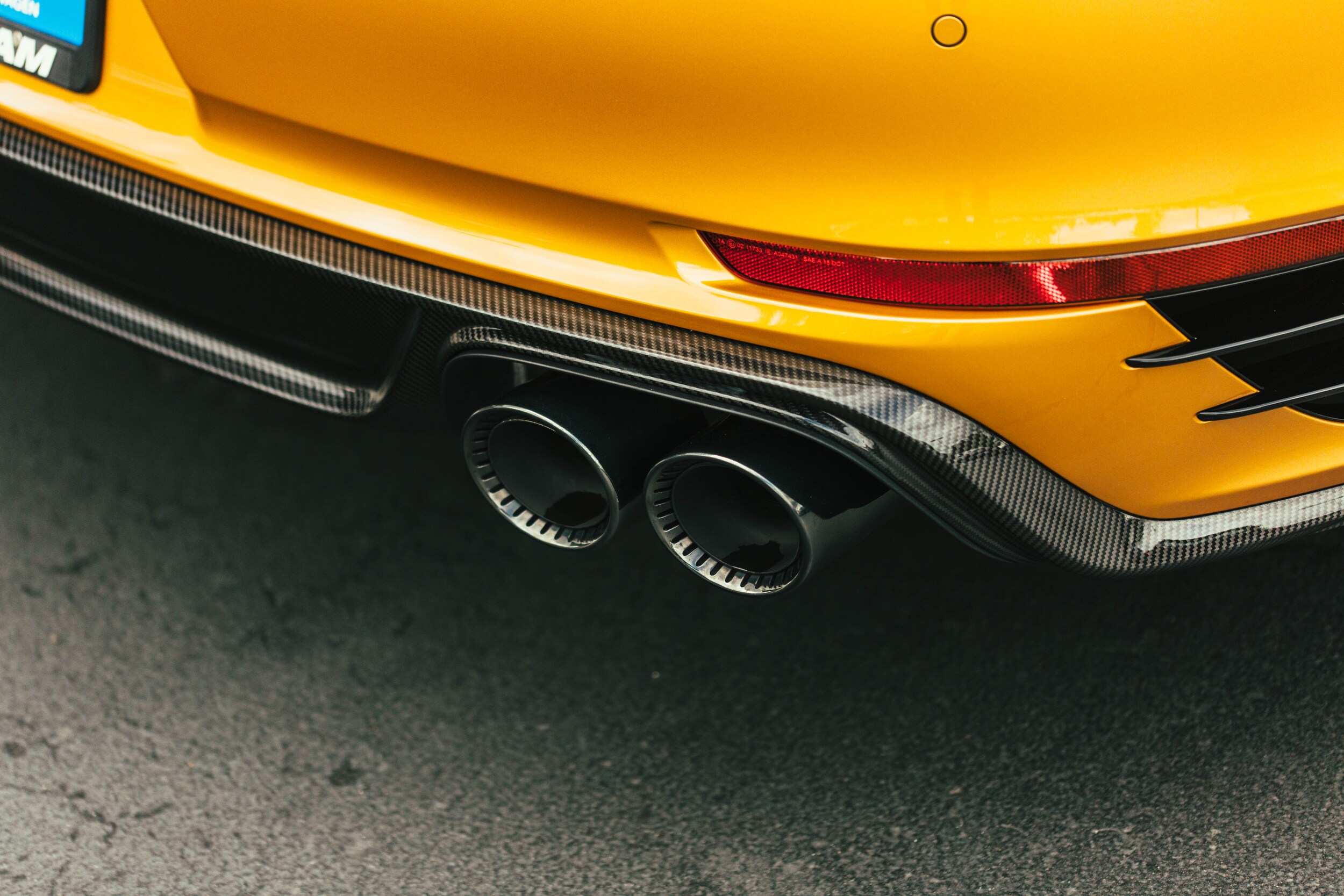 Intercooler air outlets in high gloss black, along with the lower rear fascia in carbon and unique Turbo S Exclusive exhaust tips in black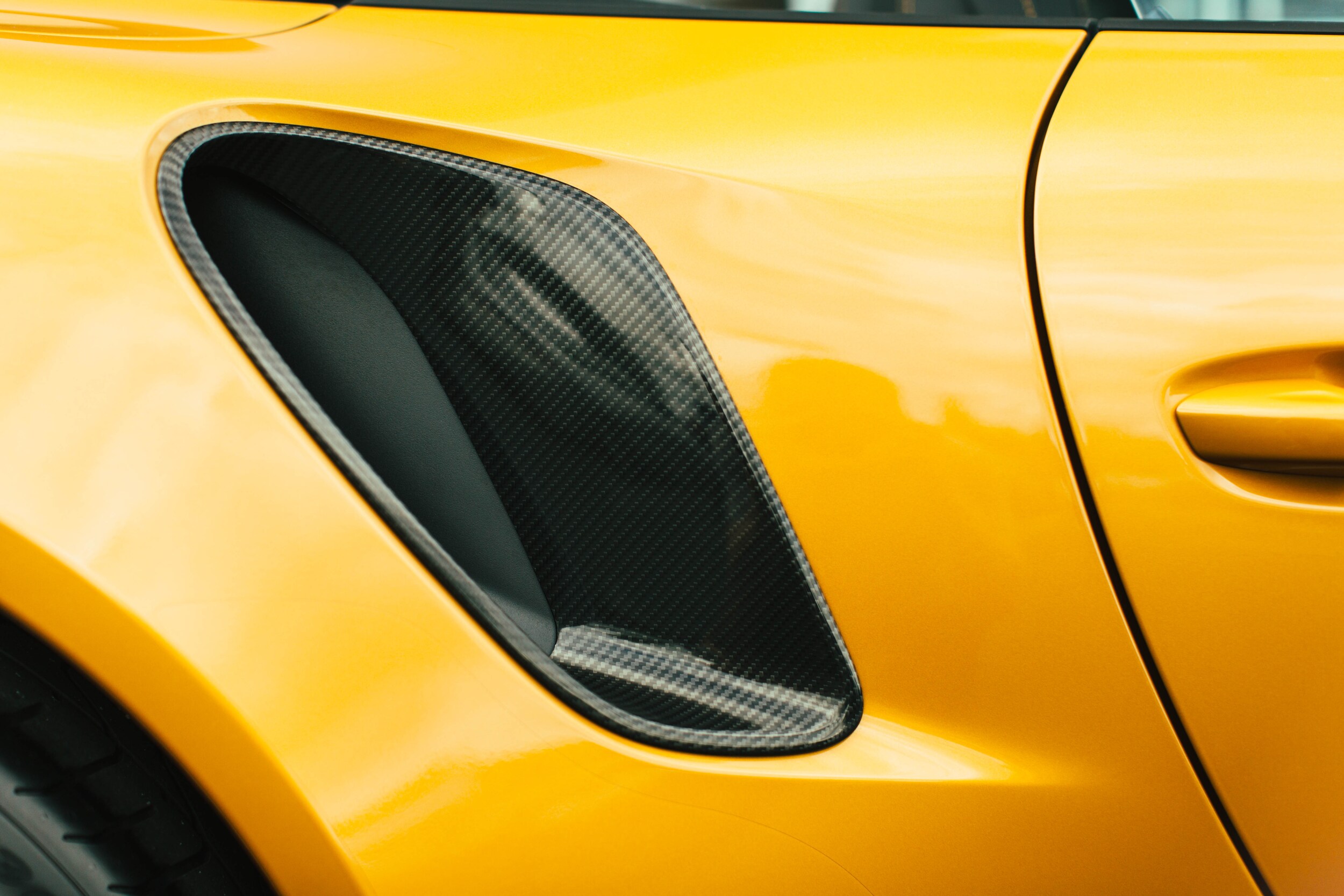 Side air intakes in carbon fiber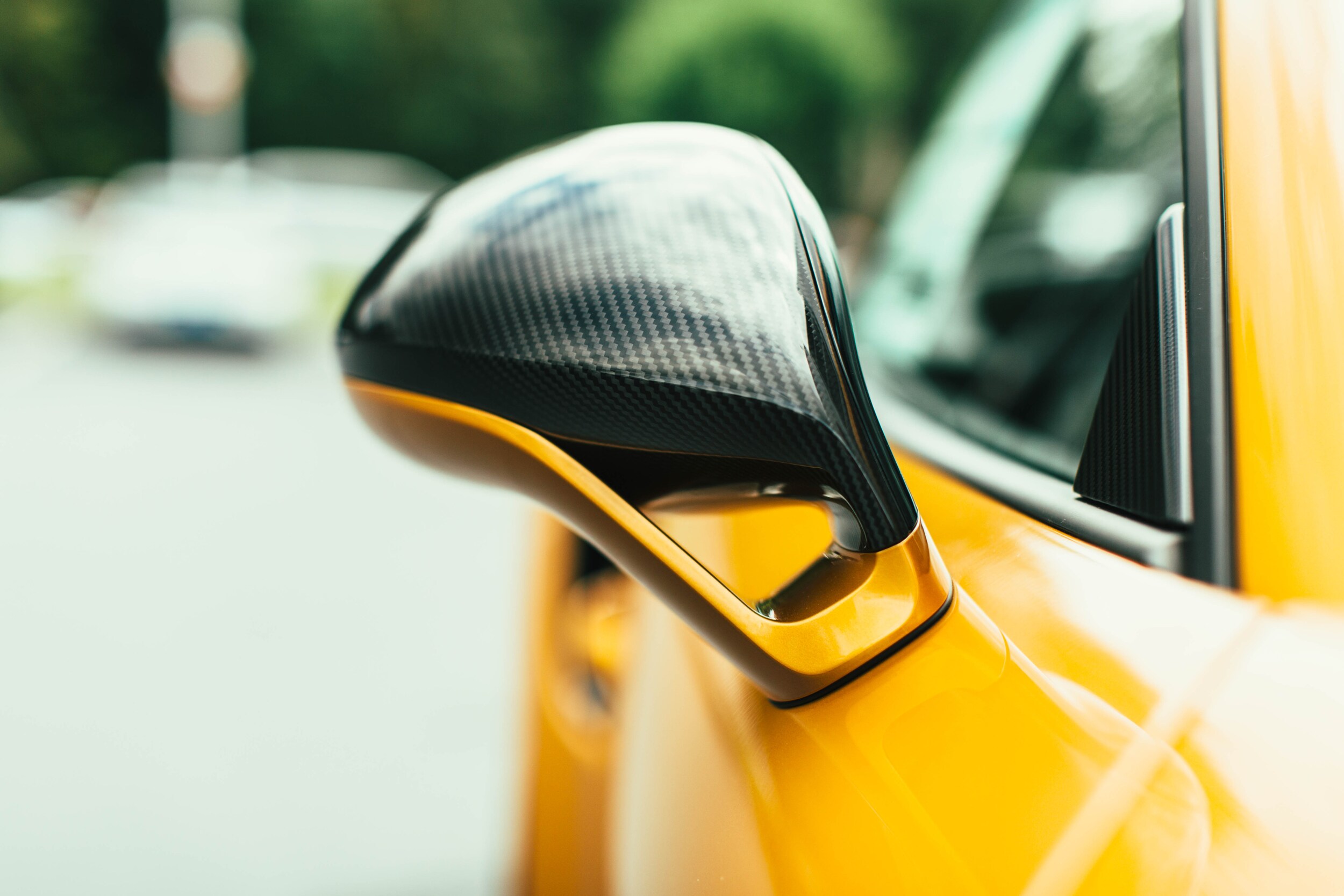 SportDesign mirrors in carbon, window triangle in carbon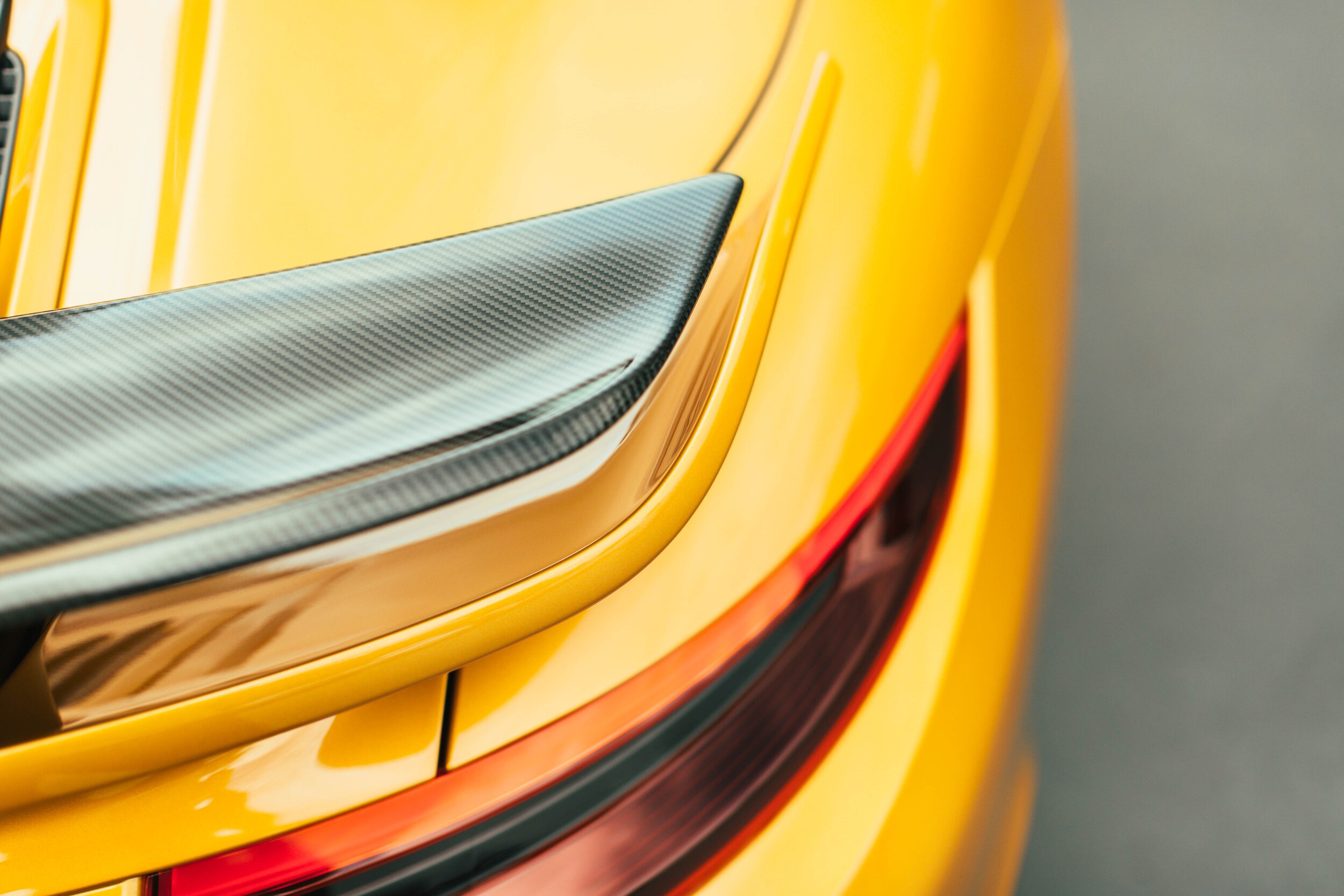 911 Turbo Aerokit  with rear spoiler in carbon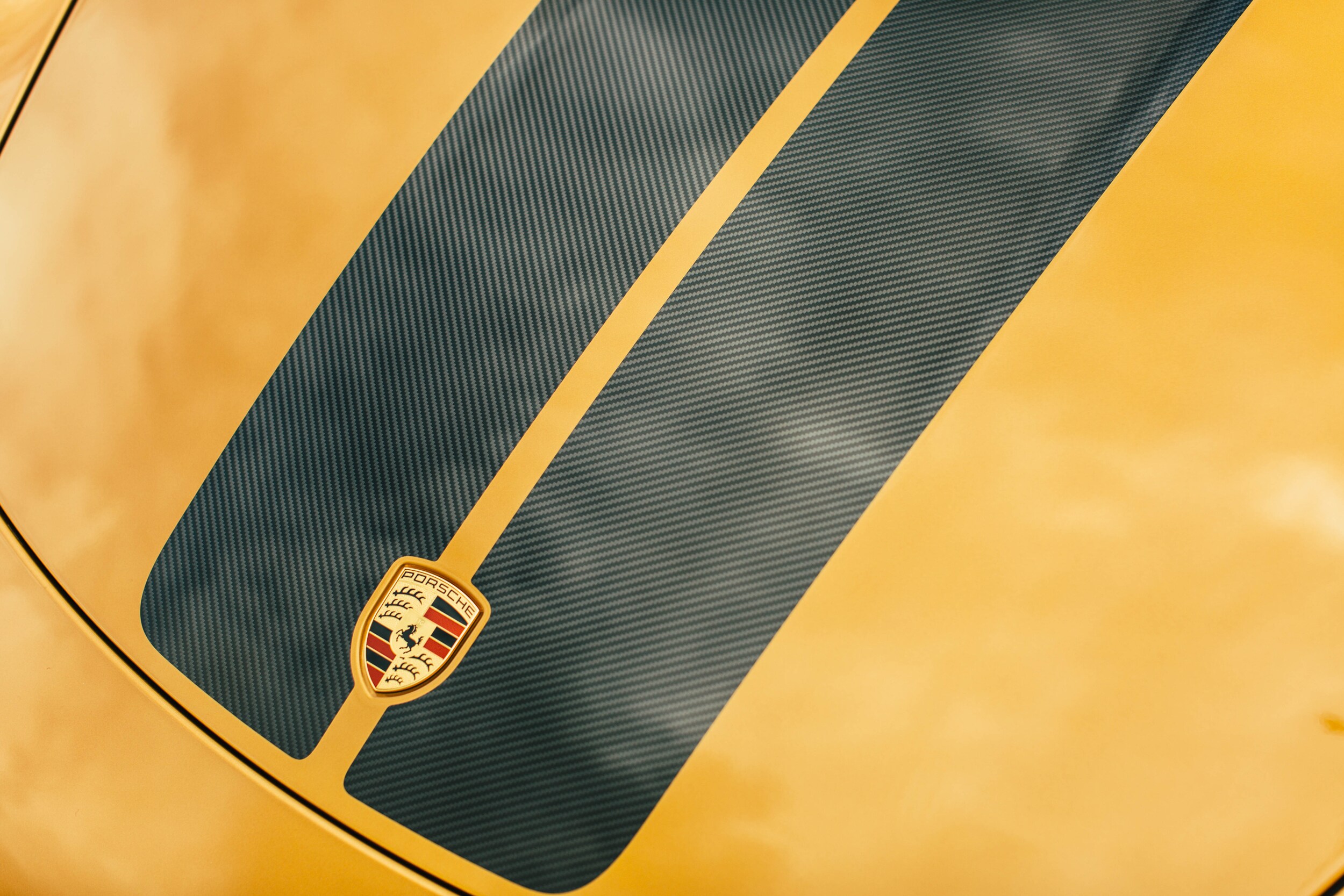 Front lid in carbon. Porsche masks off the exposed carbon area, primers the area to be painted, removes the mask over the exposed carbon, and applies three layers of clear coat. It is a seamless transition from the painted surface to the exposed carbon stripes                                                                                                                          
The interior of the 911 Turbo S Cabriolet Exclusive Series features nearly every leather option available from Exclusive Manufaktur. It's a nice example of some of the rare leather options Porsche has available. Below is a sample of what Exclusive Manufaktur is capable of. There is one leather option not selected - at the clients request, we ordered sun visors in Alcantara.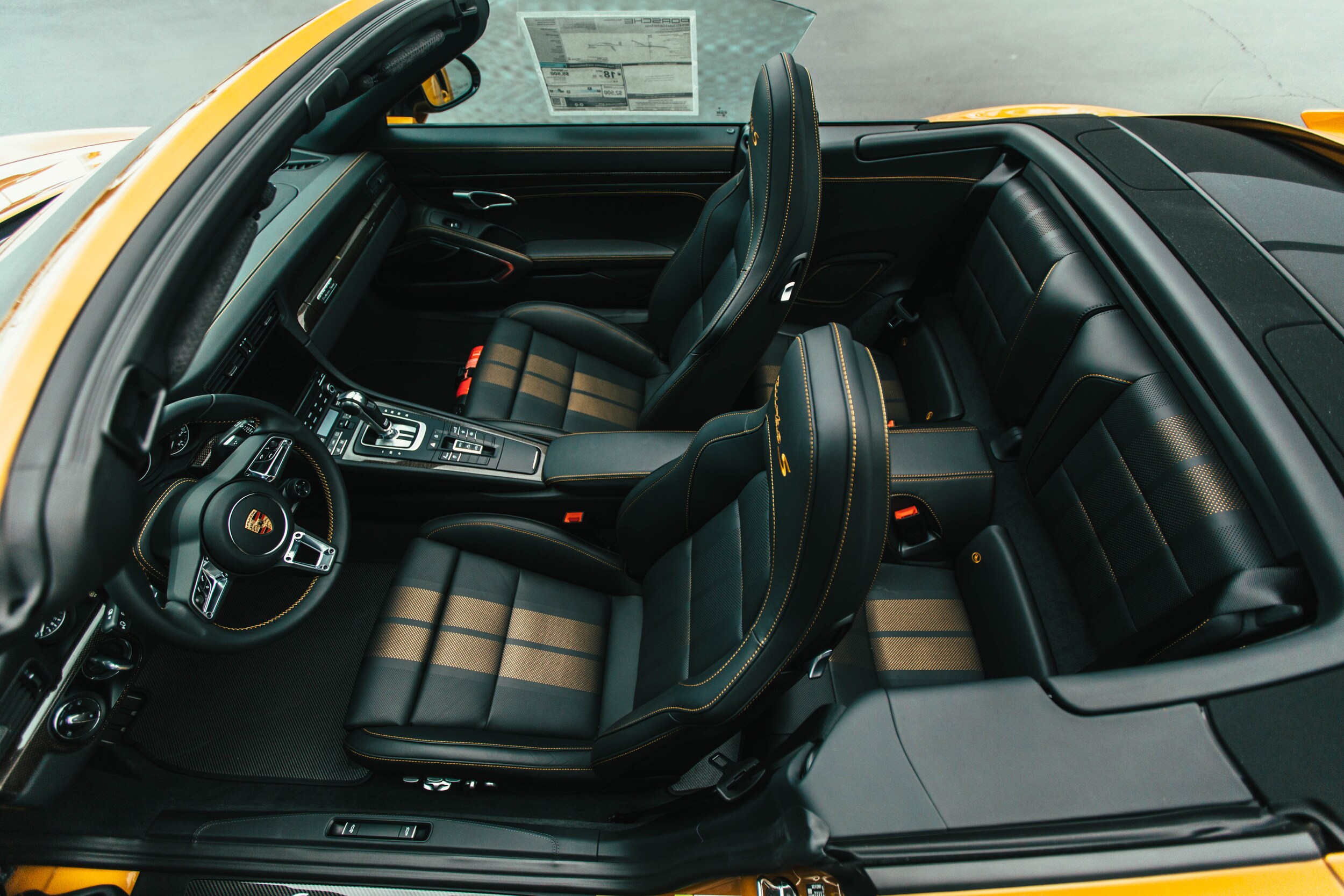 The Turbo S Cabriolet Exclusive features extensive deviated stitching in Golden Yellow throughout. Note the Golden Yellow contrast stripes in the seat centers. An incredible amount of detail is required to manufacture this.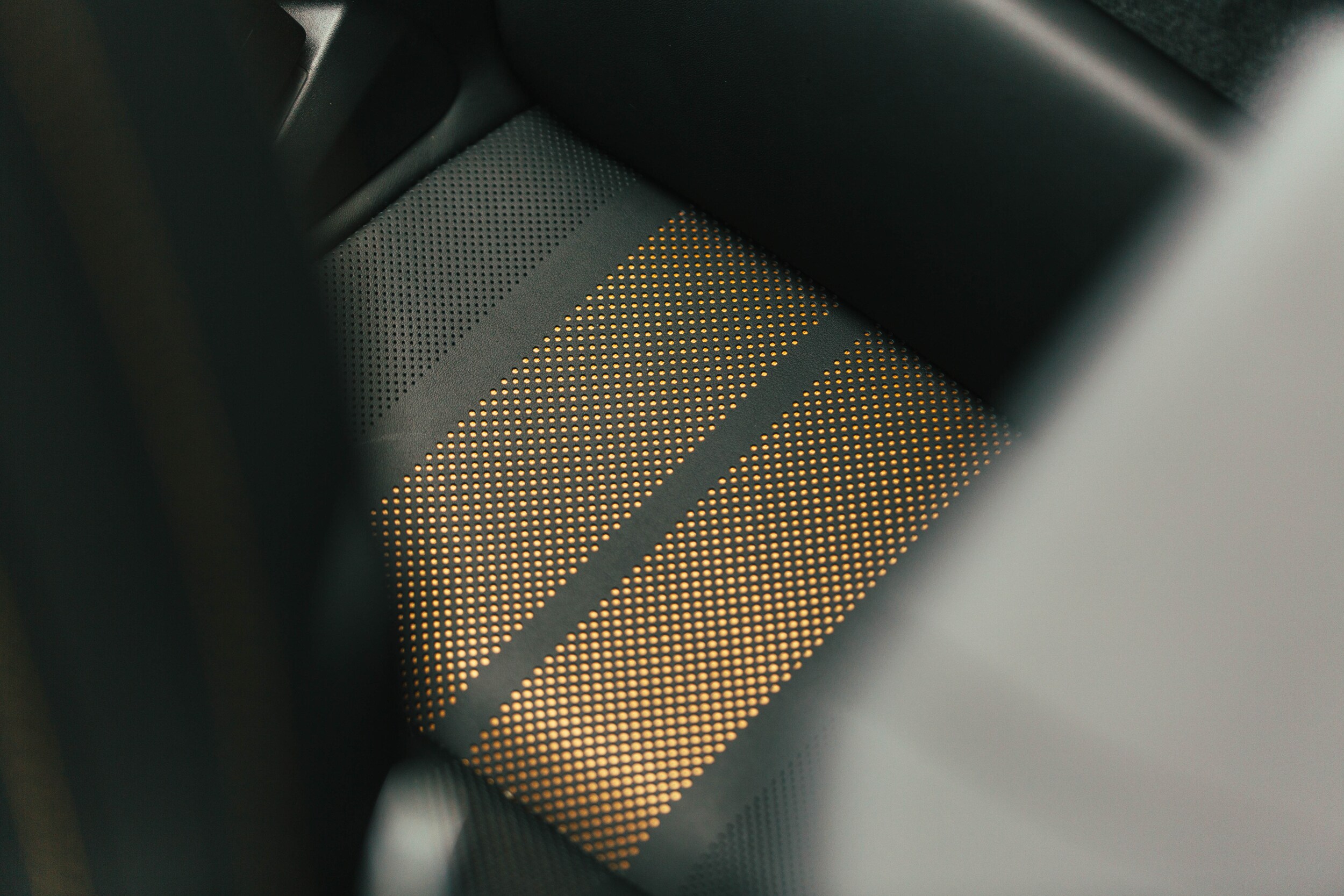 Rear seat centers with Golden Yellow perforated centers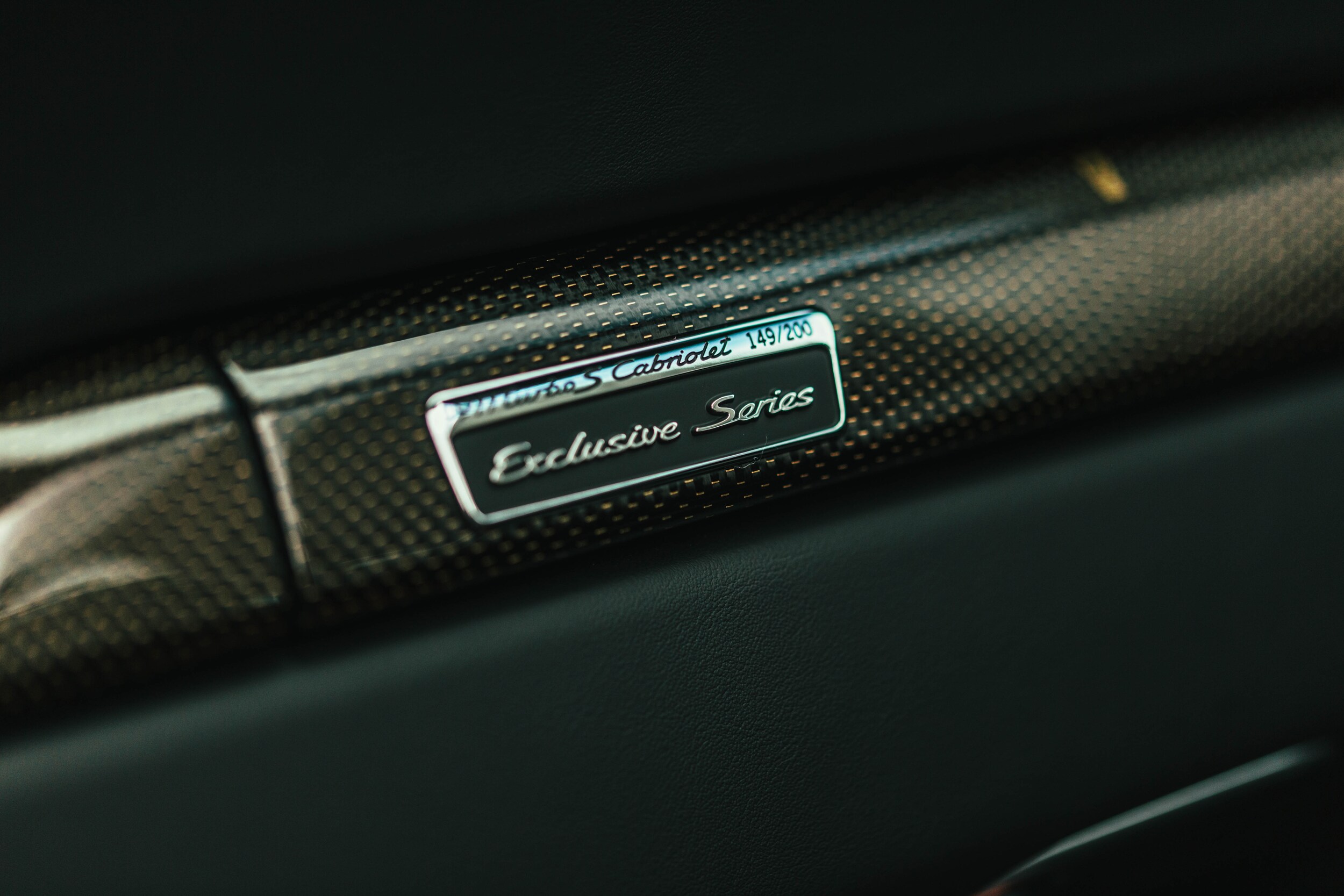 Limited edition number plaque. The carbon interior trim on the Turbo S Exclusive has gold-colored metal woven in.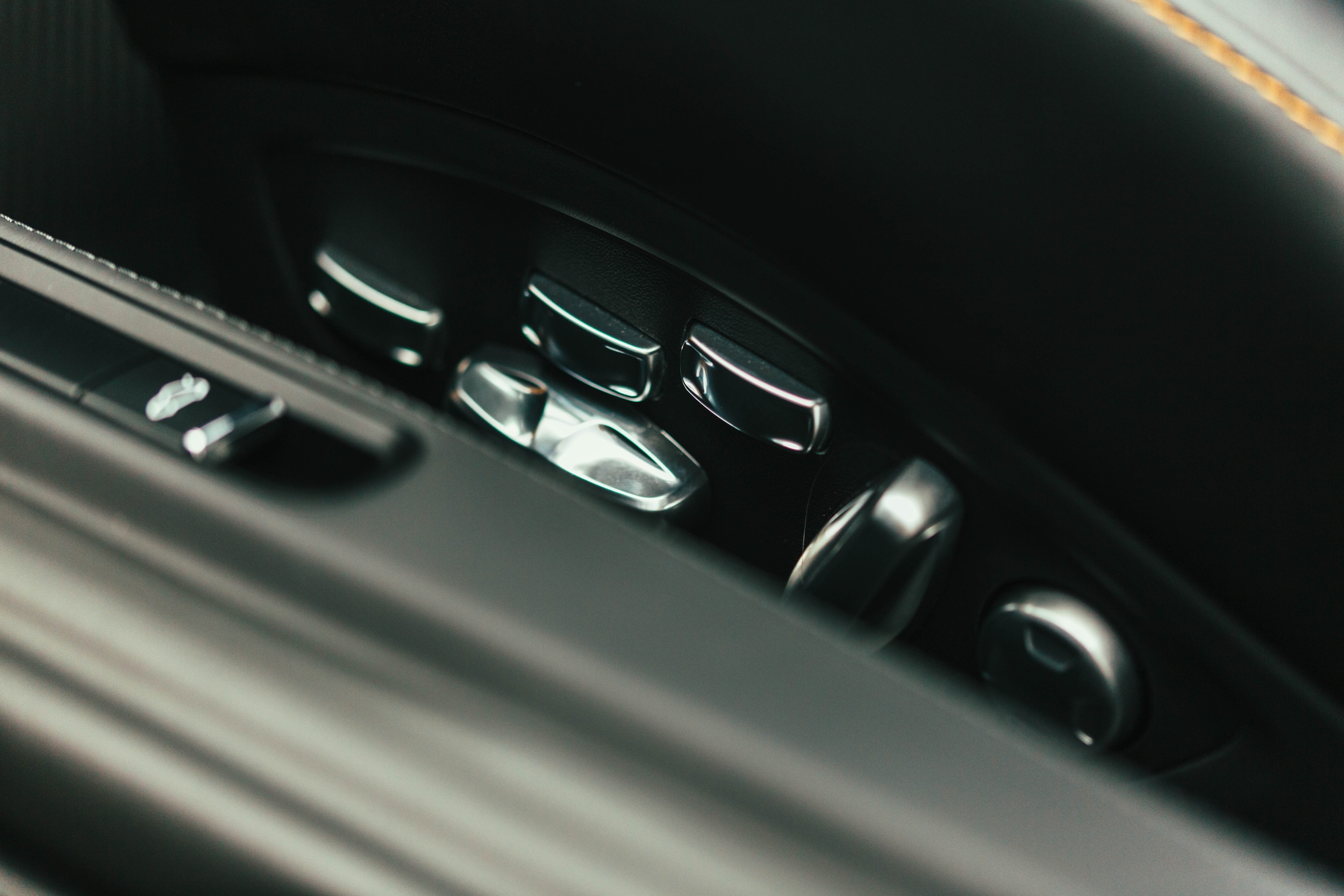 Inner door sill guards in leather, seat trim in leather.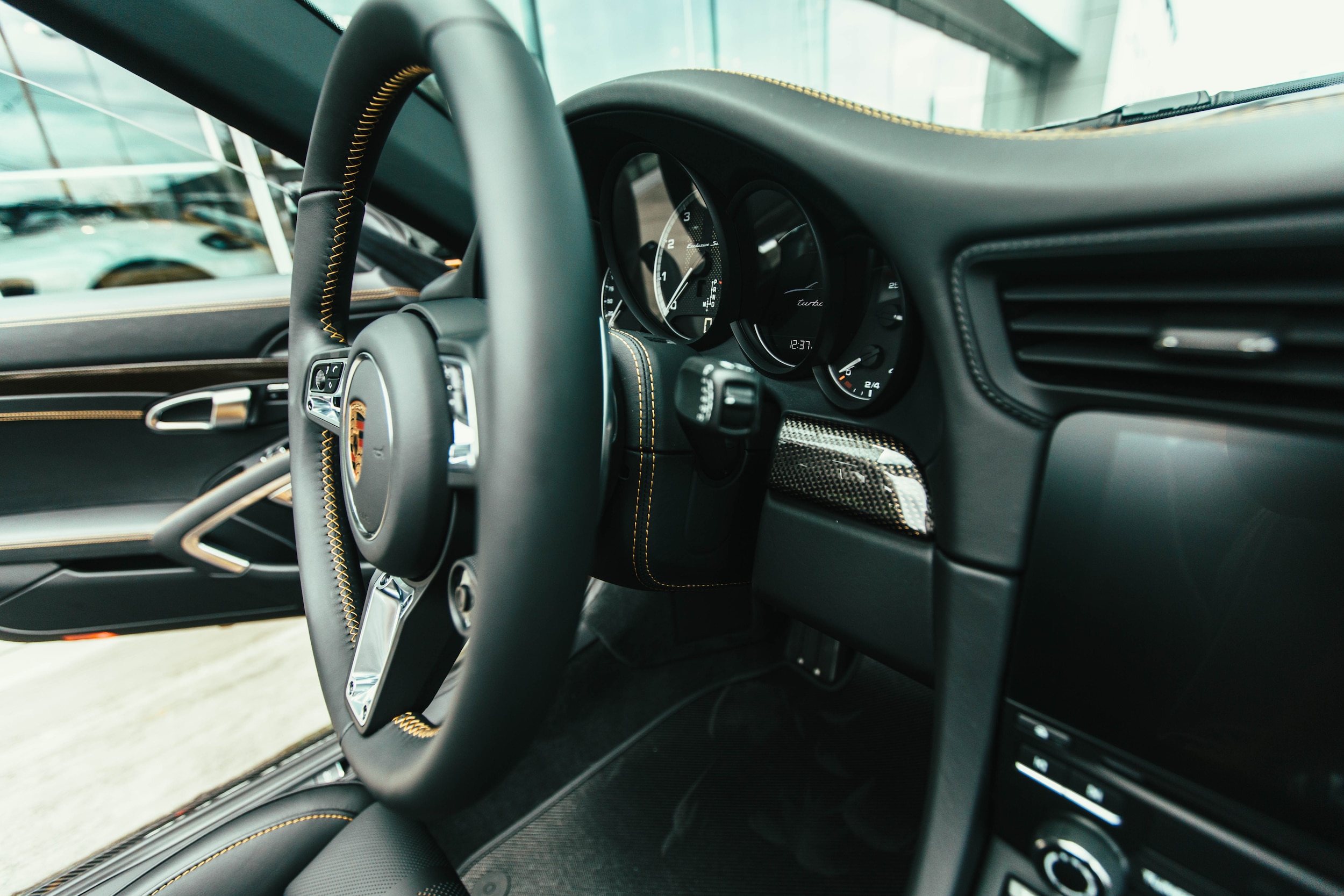 Steering column in leather with deviated stitching, instrument surround in leather, and air vent surround/air vent slats in leather.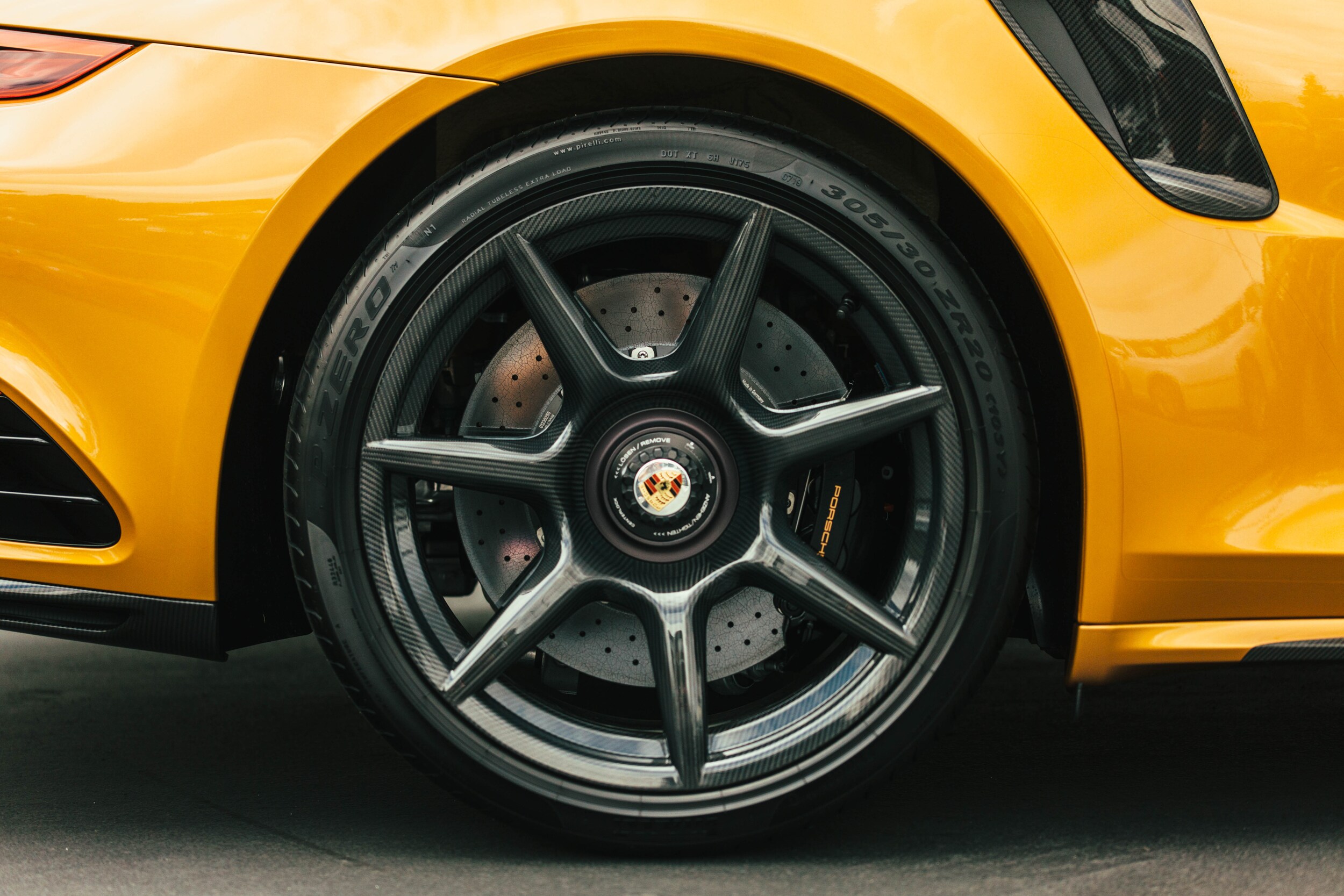 This is the first time we've had a Turbo S with the optional ($14,980) '20-inch 911 Turbo wheel in Carbon Fiber'. Entirely made of Carbon Fiber Reinforced Plastic, the wheel barrel is braided with 11 miles of carbon fiber on the worlds largest CRFP braiding wheel (nearly 30 feet in diameter). The rear wheels weigh 20 lbs each - less than the Pirelli P-Zero tires mounted on them.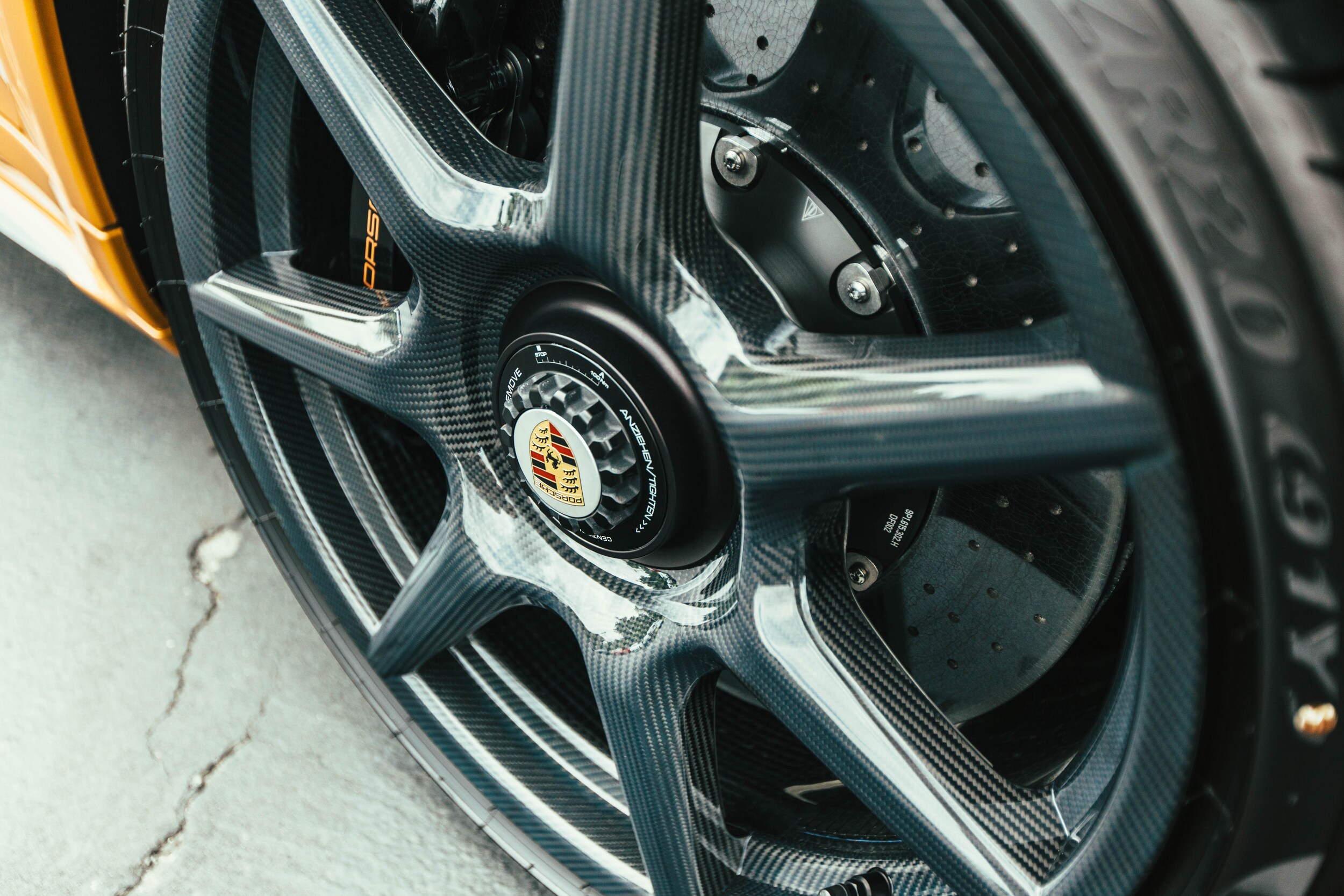 If you look closely, the backs of the wheel spokes have an aluminum heat shield to protect the wheels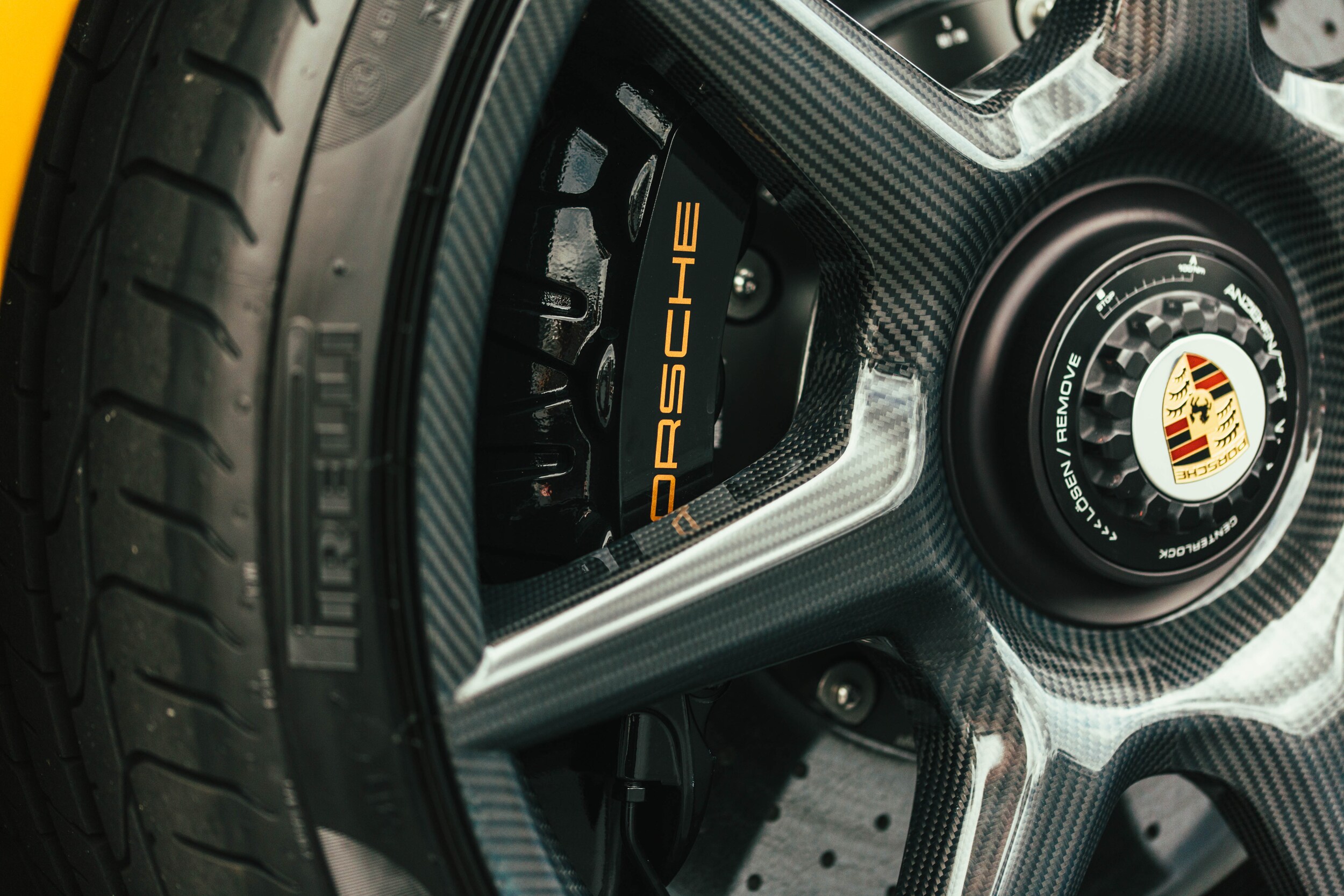 Porsche Ceramic Composite Brakes (PCCB) are standard. Calipers painted in gloss black with 'Porsche' painted in Golden Yellow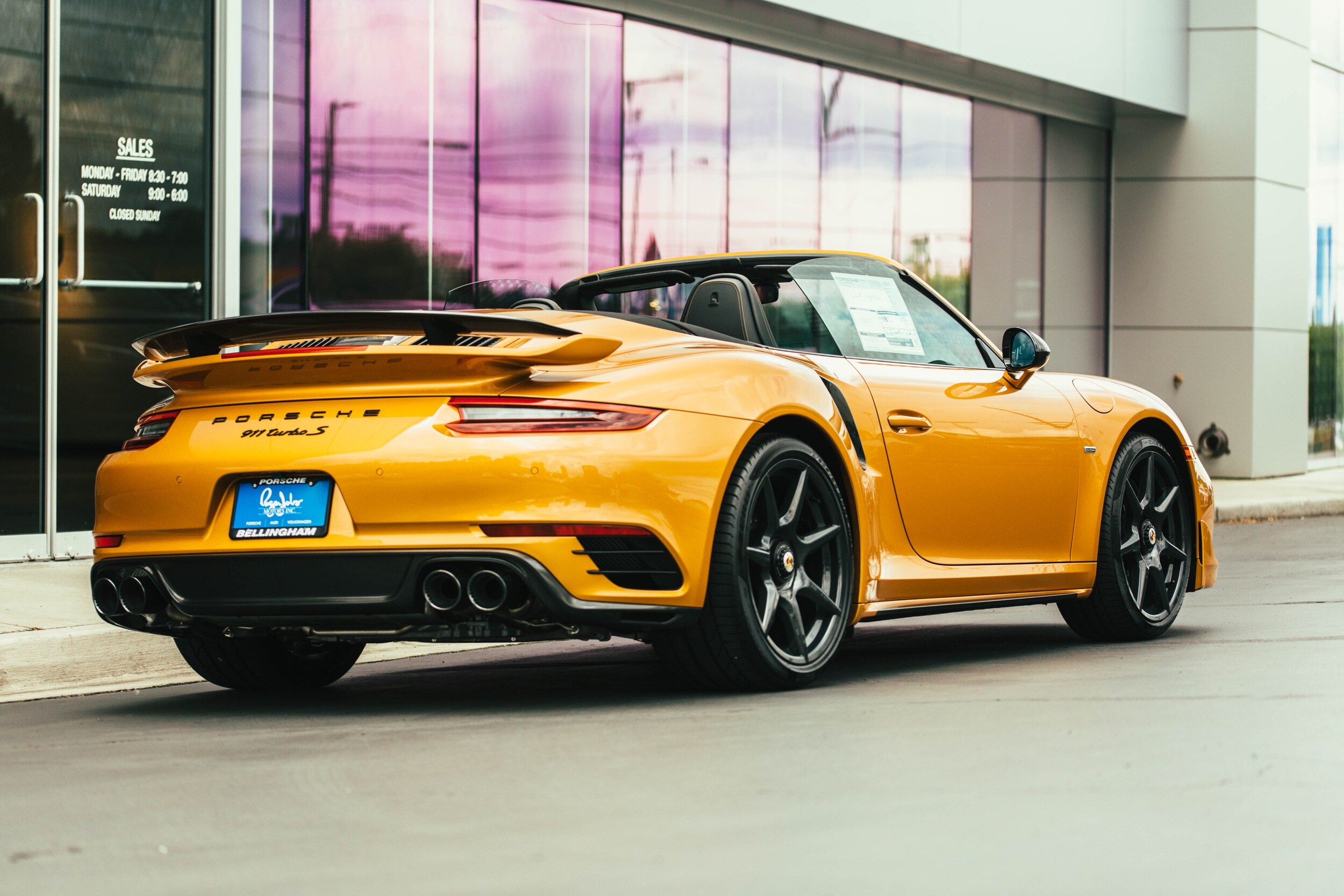 This 911 Turbo S Cabriolet Exclusive is now available for sale, asking $298,150. Stop by and take a closer look at what Exclusive Manufaktur is capable of