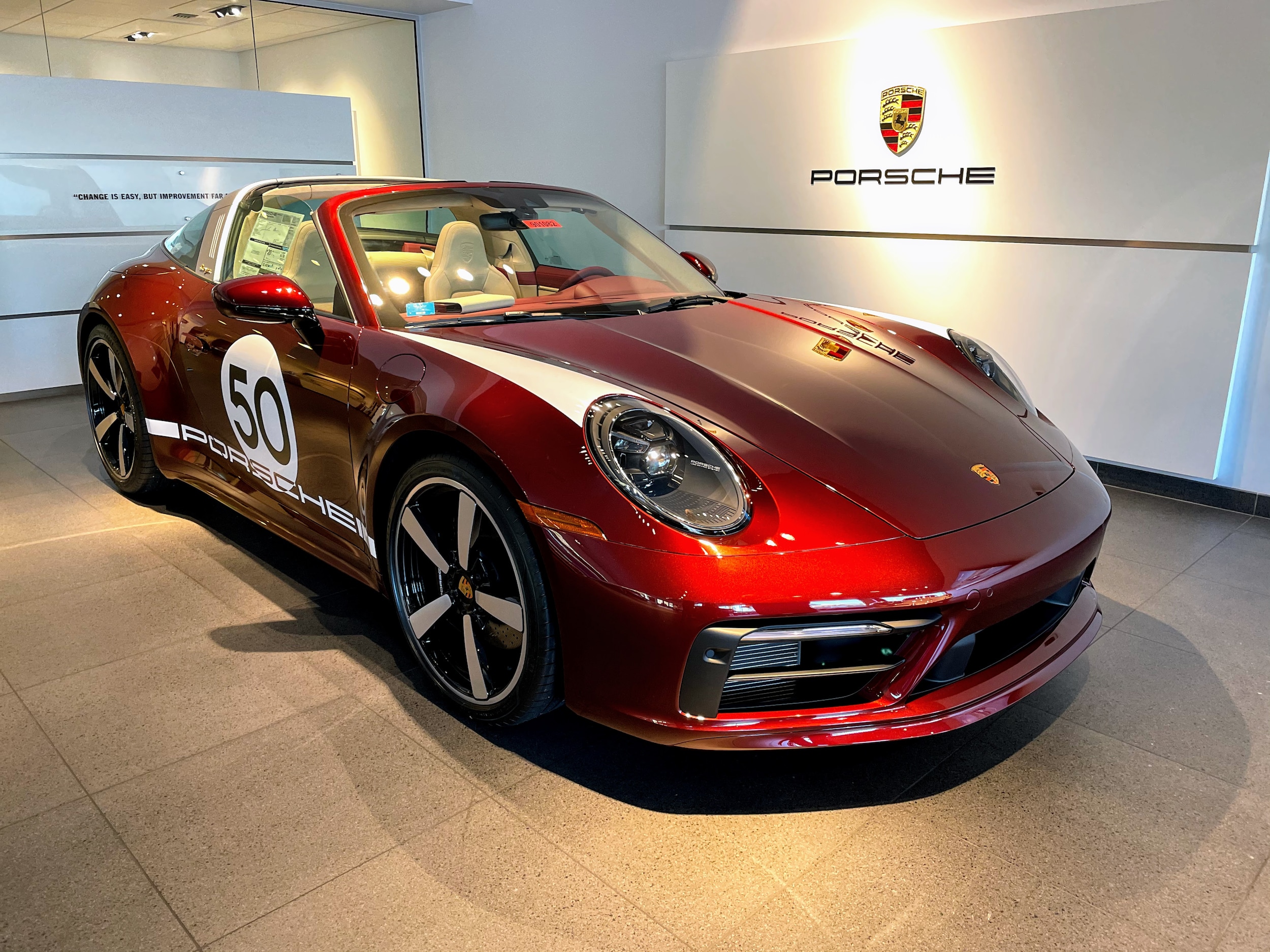 Number 449 out of 992 examples made worldwide, our 2021 Porsche 911 Targa 4S Heritage Design Edition showcases what is possible with Porsche's Exclusive Manufaktur program and what to expect from Porsche's Heritage Design Strategy. Inspired by the 356 and previous generations of the 911, Porsche's Heritage Design Strategy is bringing period-correct design cues from the 50s, 60s, 70s, and 80s into the current 992 generation 911.
Cherry Metallic is a color exclusive to the Heritage Design Edition, and contrasts well with the white decals and 'PORSCHE' script recalling race liveries of the past.
Below are a few of our favorite highlights on the Heritage Design Edition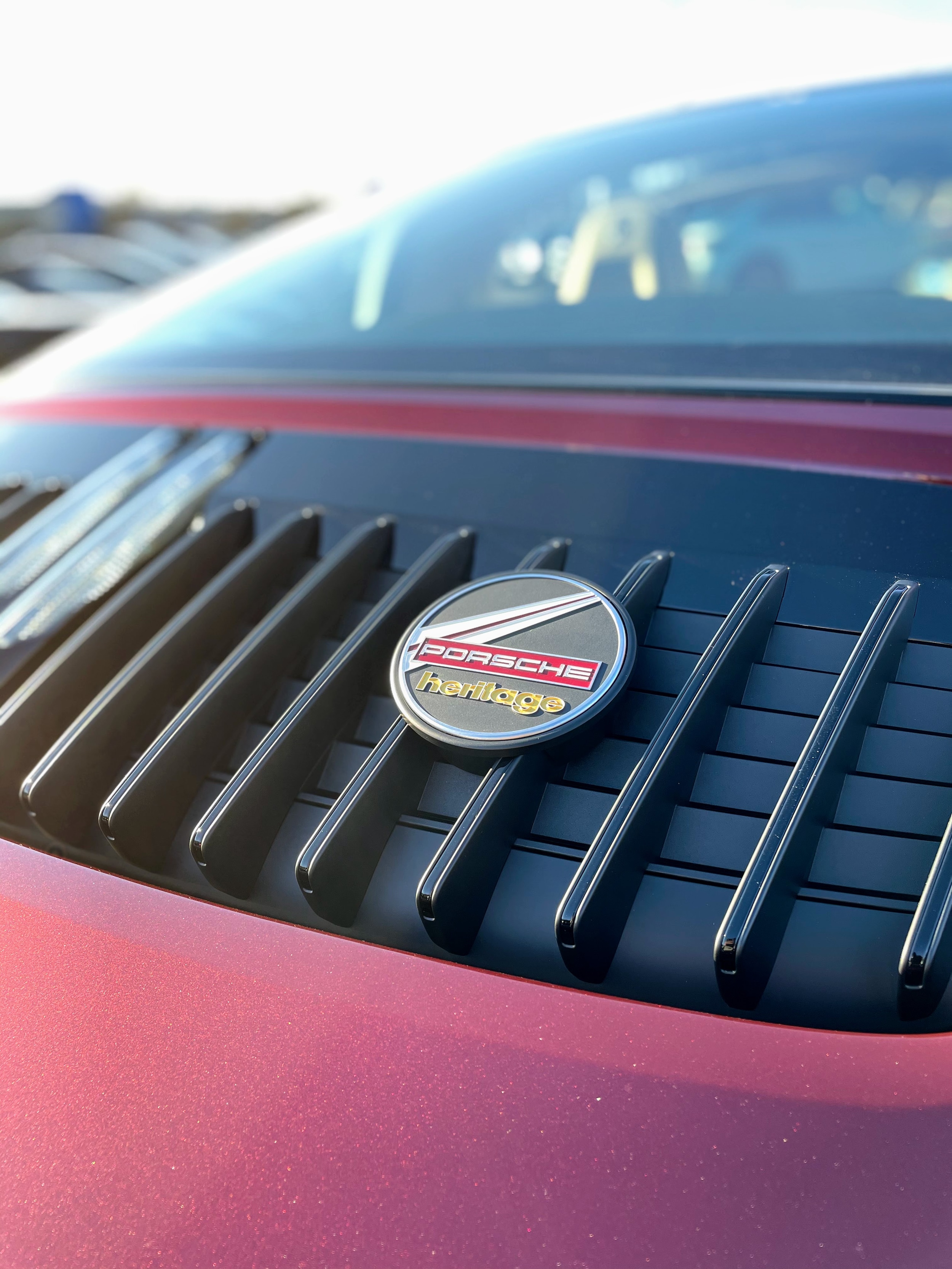 'Porsche Heritage' badge with rear intake slats in gloss black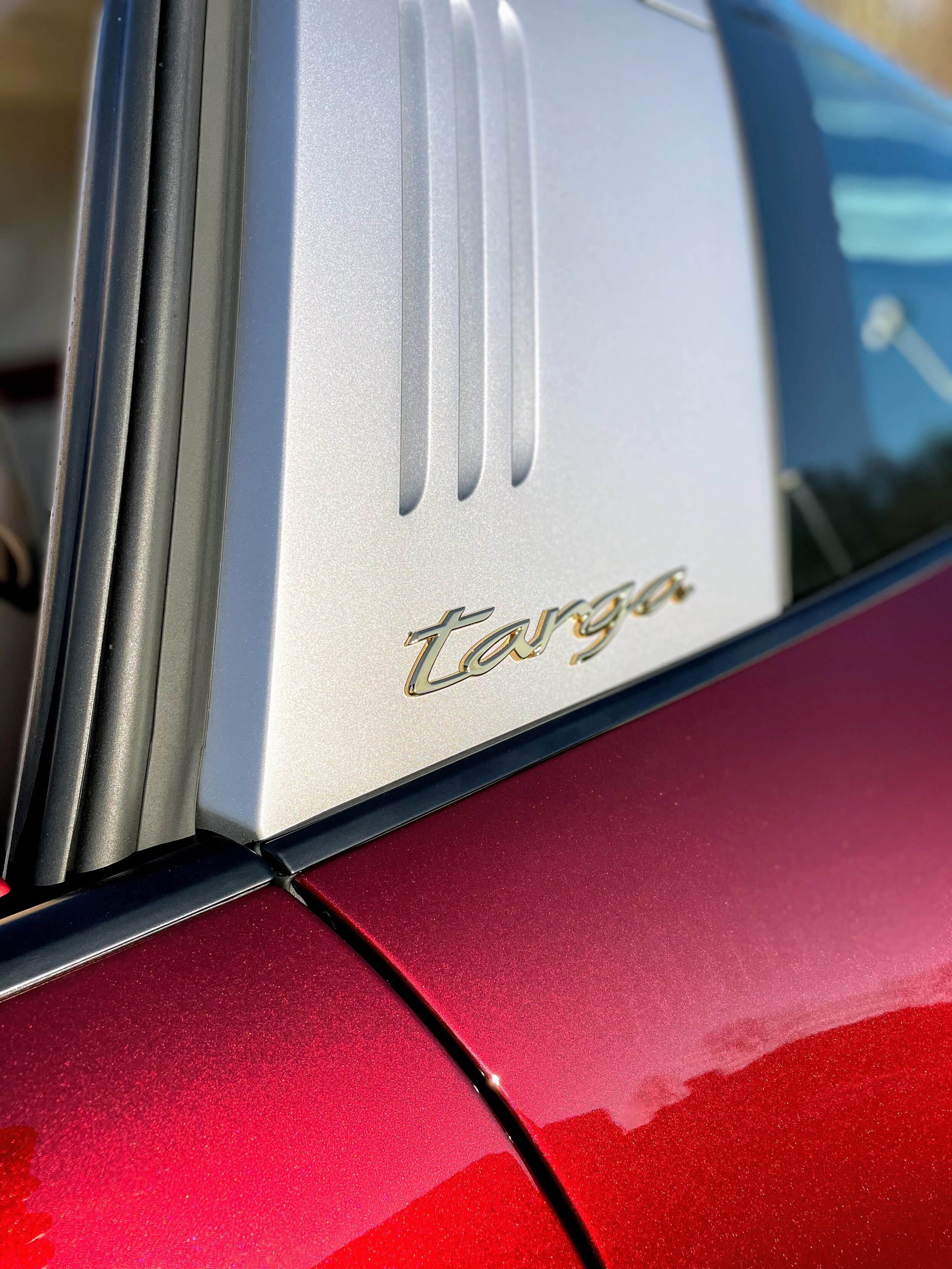 Targa bar in silver with gold 'targa' lettering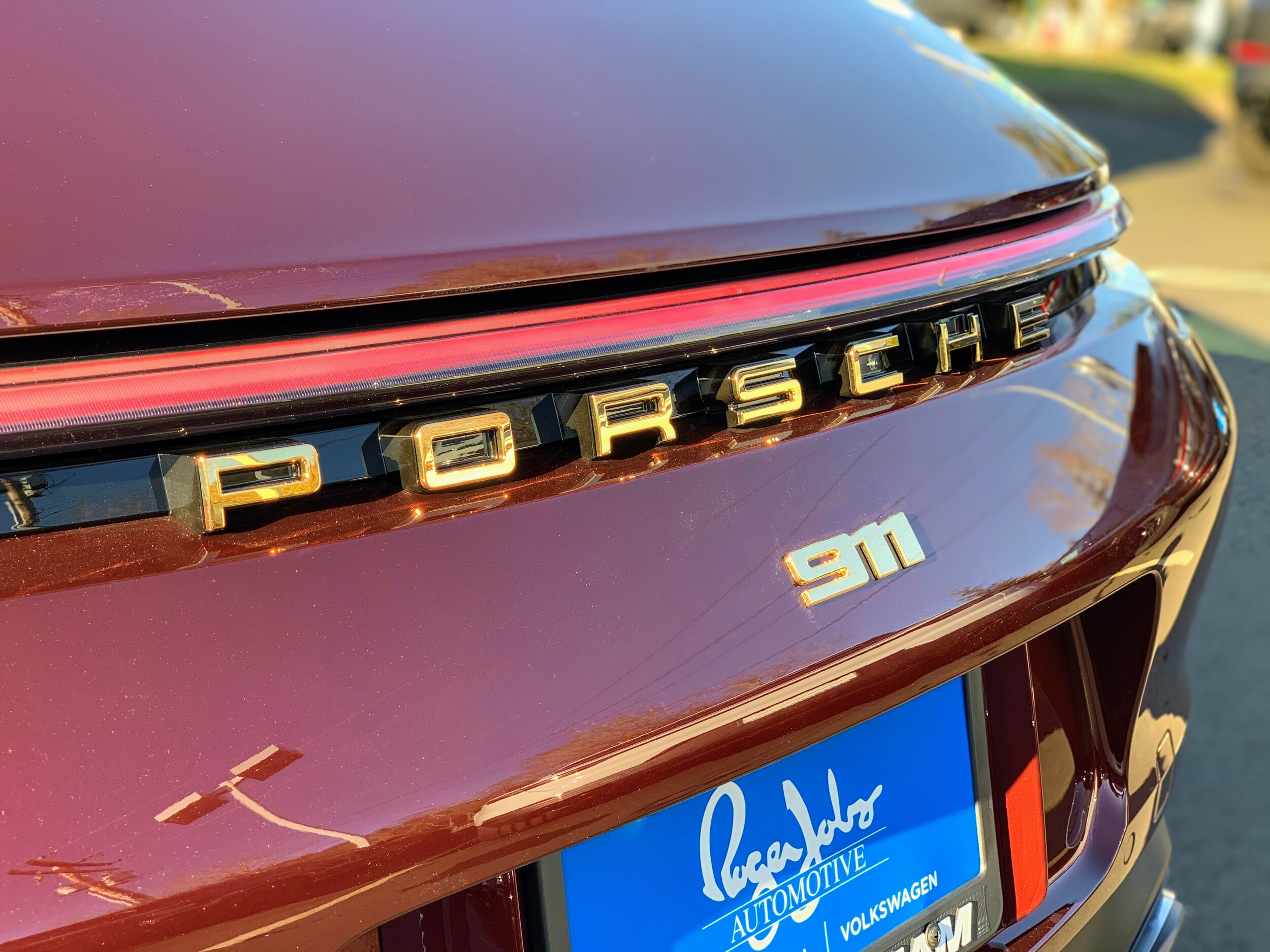 'PORSCHE' lettering and model designation in gold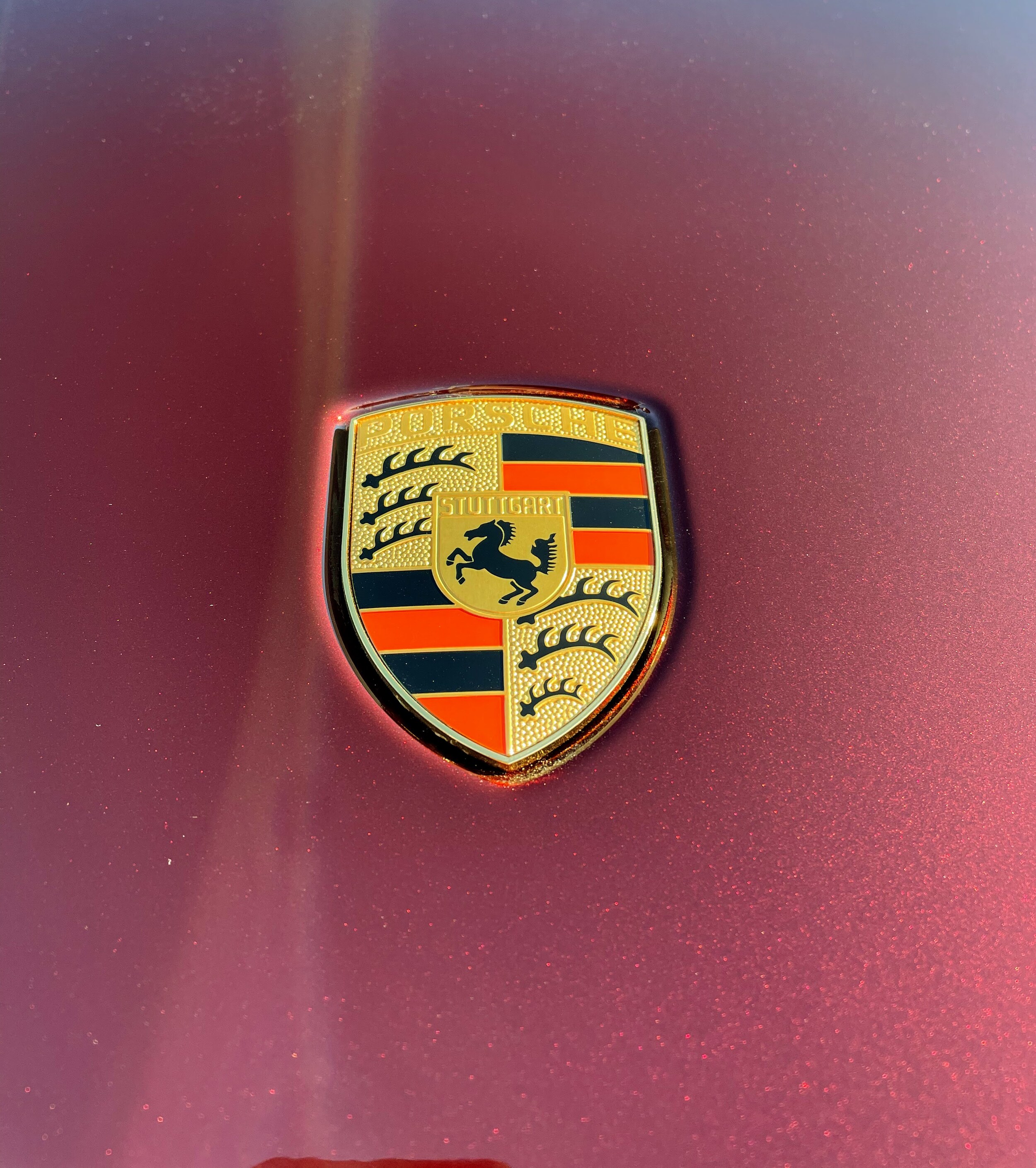 Historic Porsche crest with period-correct Porsche script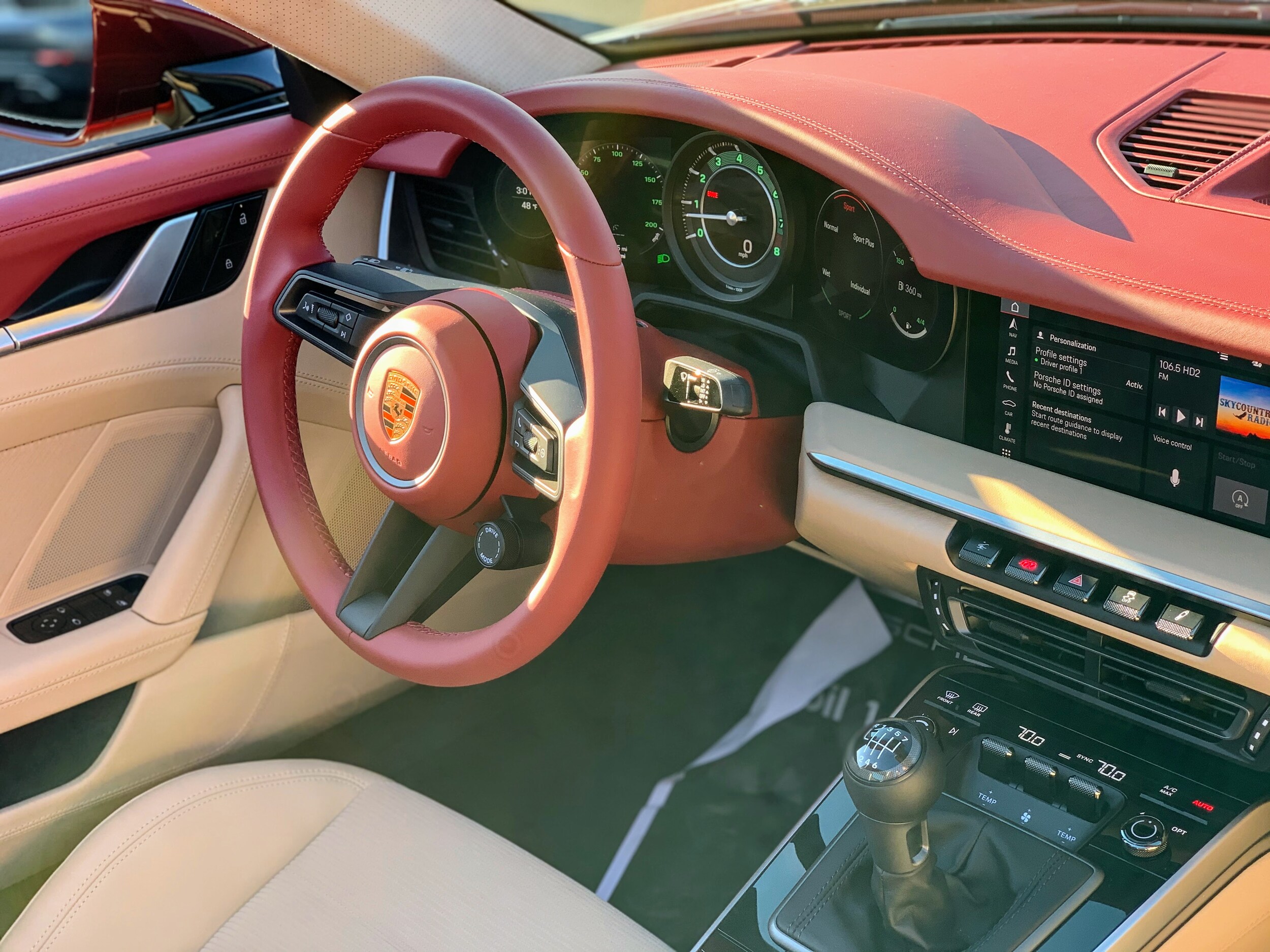 Bordeaux Red/Atacama Beige OLEA Club Leather interior with the extended leather interior package, including dashboard trim.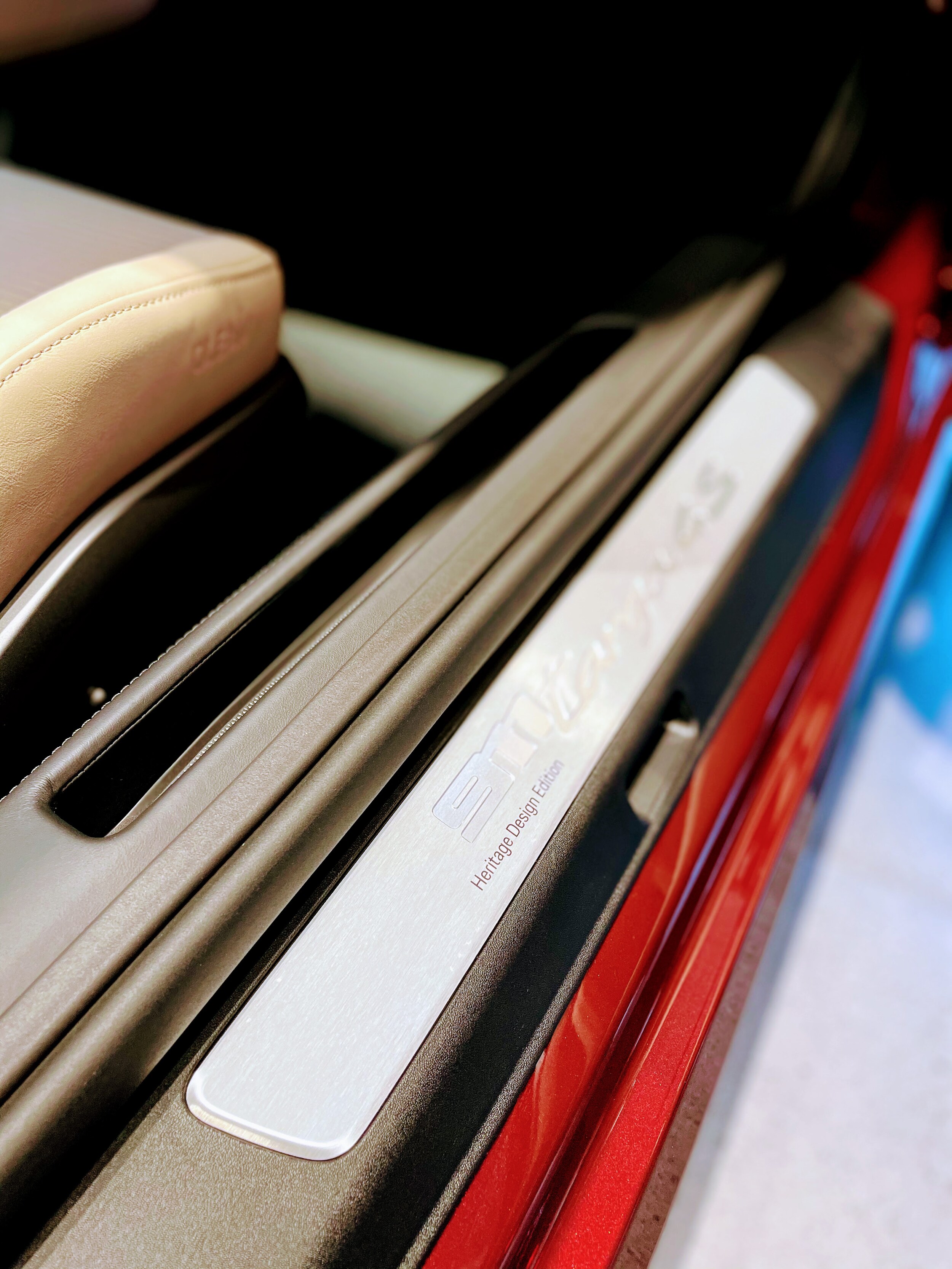 Interior door sills in leather with special Heritage Design Edition entry guard. Note the 'OLEA' leather stamping on the outside of the seat.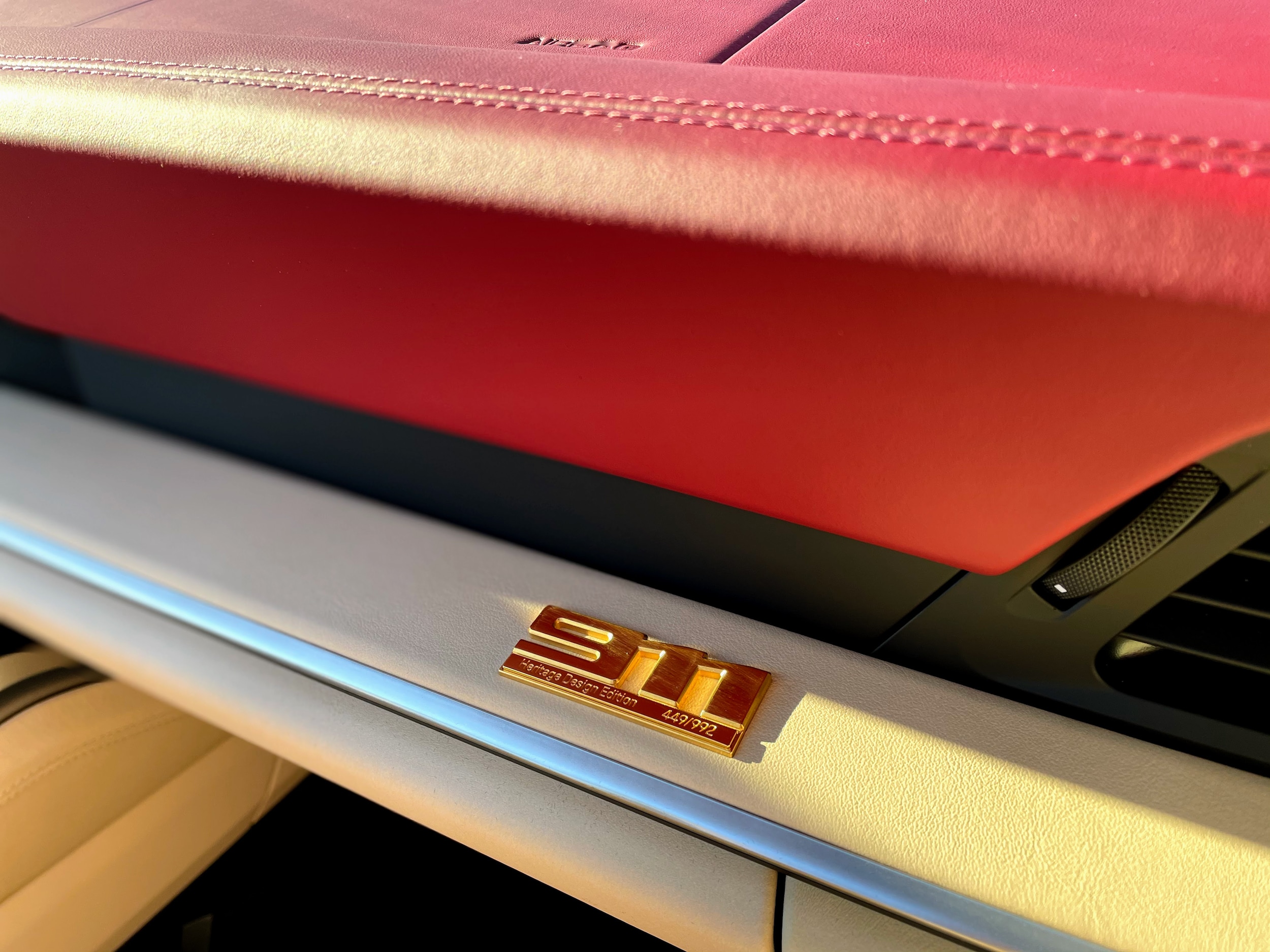 Limitation number on dash in gold, atop the leather dashboard interior trim. Club Leather in minimally processed or smoothed, the imperfections you see are the natural leather surface. No two Club Leather interiors have an identical texture.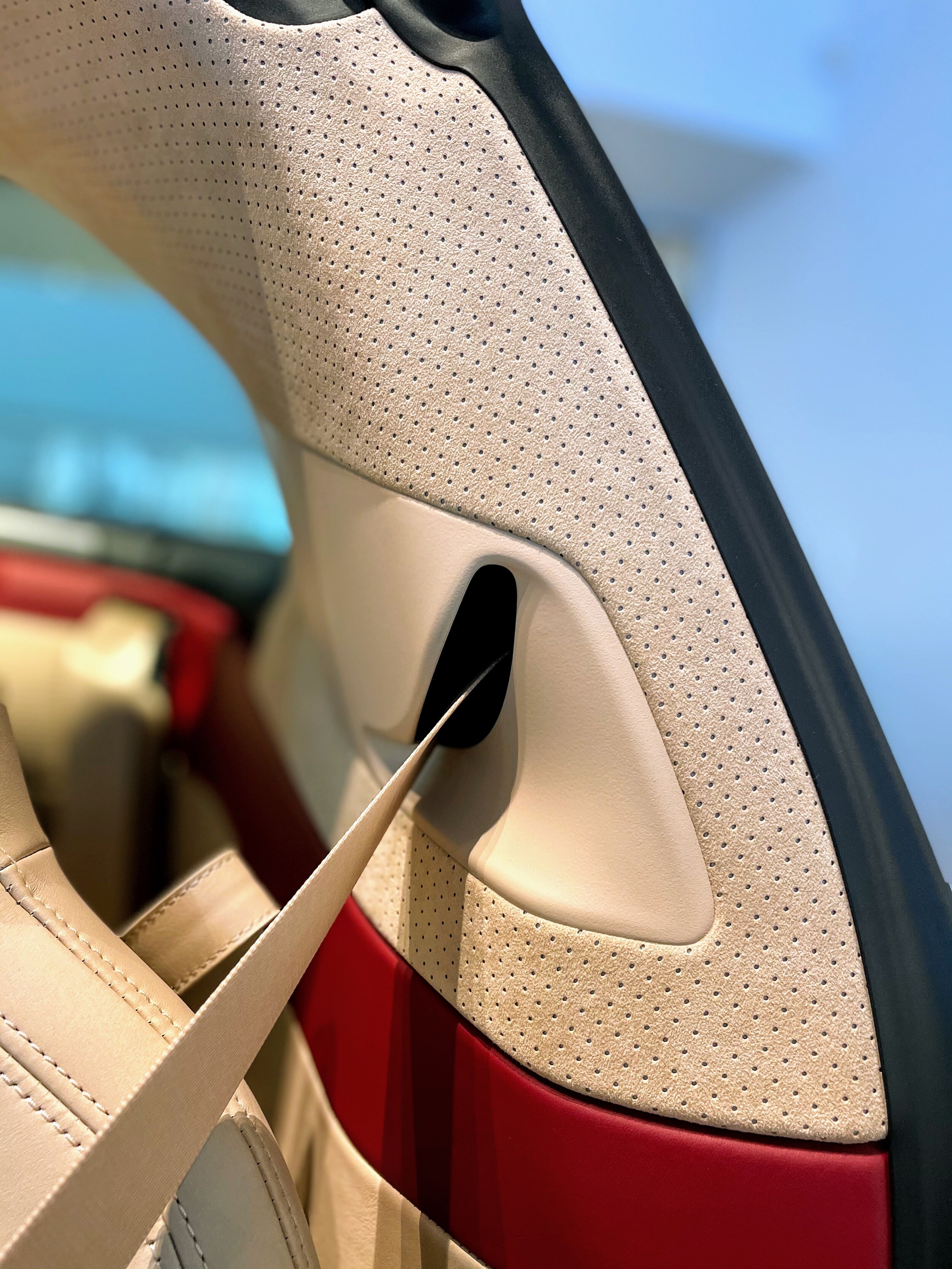 Seat Belts in Atacama beige, Alcantara headliner in perforated Atacama beige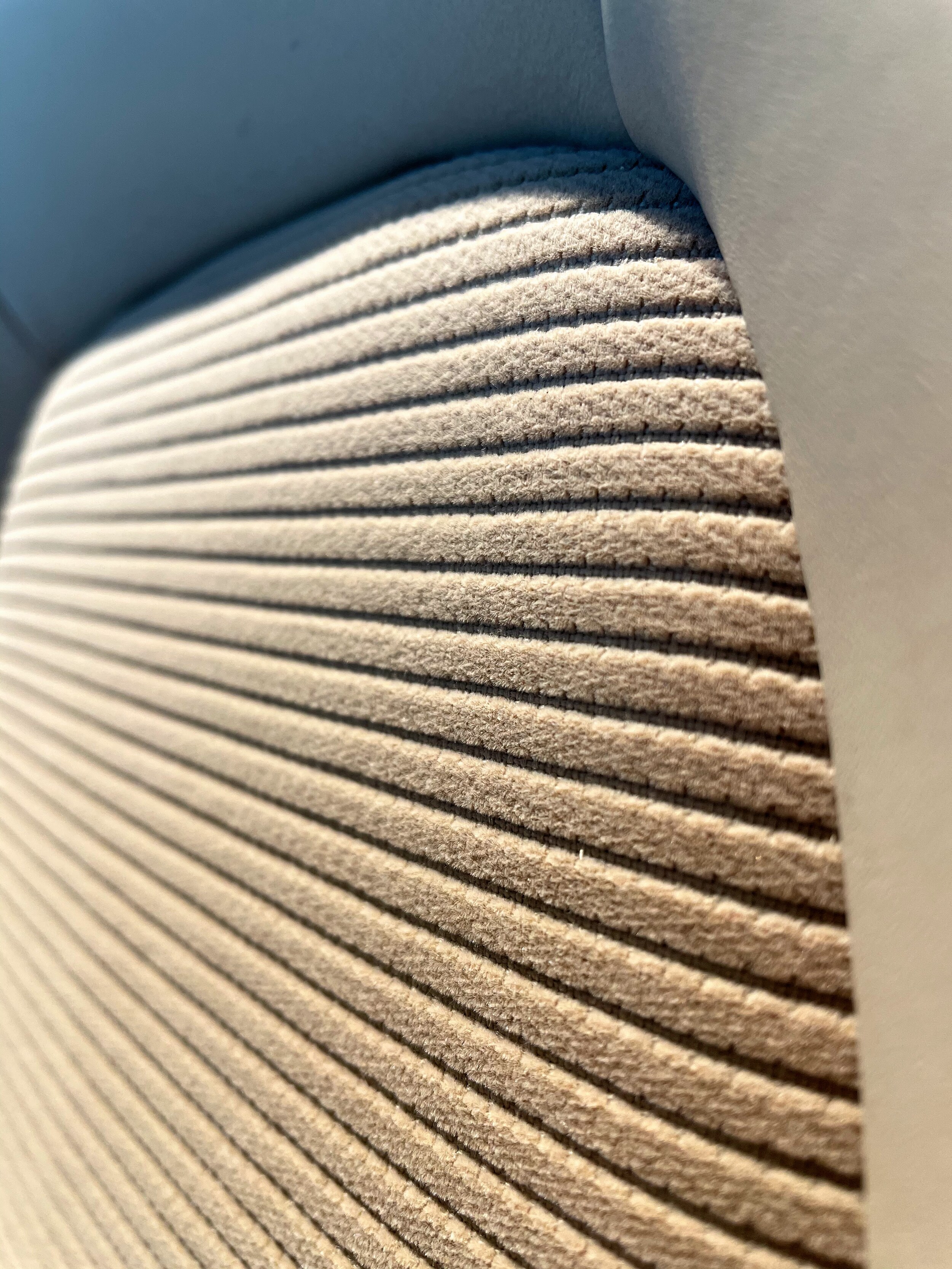 Seat centers in corduroy, as available on the 356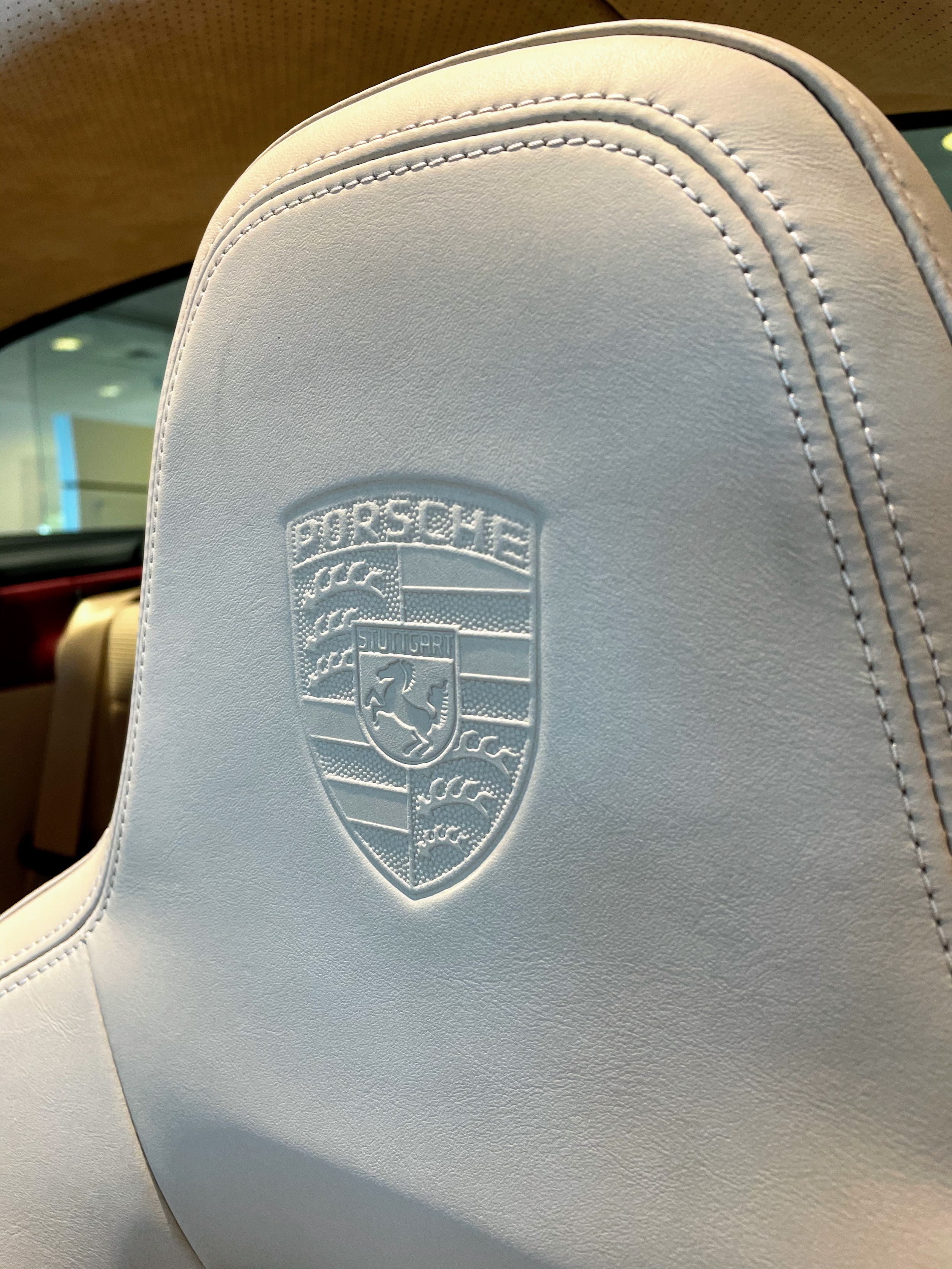 Porsche Crest on headrests, with historic Porsche script. This embossment takes place at 176 degrees with a pressure of 7.9 tons. 
Driver's view from a 356B and the Targa 4S Heritage Design Edition. Note the white needle on top of green gauge lettering on the central tachometer and the historic Porsche Crest with original type Porsche lettering.